UPCOMING IN HOPE STUDENTS
MIDDLE + HIGH SCHOOL SUMMER CAMPS
Hope Students is excited to take middle and high school students to camp this summer for the best week of their lives!

Camp cost is $499 only on March 17, then it will go up to $550. If you are needing a scholarship for camp, click the option in the form. You can continue with your ticket purchase to secure your spot, and then select "other payment option" when you get to the payment page and we will reach out with a form and take the next steps.
I WANT MORE INFO
SUMMER KICK-OFF
Sunday, June 12 | 7-9pm

We're having a combined (middle + high school) gathering at the Lodge to kick-off the summer together! Come hang out with us, play games, eat snow cones, meet your summer intern, and more. This is the beginning of our summer gatherings where students "move up" to their next grade and group.
I HAVE A QUESTION
Gatherings
Sundays at the Lodge
Middle School at 5pm + High School at 7pm
Hope Students gather on Sundays at the Lodge! Middle schoolers meet at 5pm and High schoolers meet at 7pm. Each week, our students are invited to gather together, worship, and grow in their faith and relationship with Christ.
Middle School
6th – 8th Grade
We love the heart and mind of middle school students; their ability to ask deep questions about God while simultaneously stuffing as many cheese doodles in their mouths as possible. We walk alongside students as they navigate the new world of being a teenager, practically and spiritually.
High School
9th – 12th Grade
In Hope Students, we want to be a safe place for high school students to be themselves as they discover the ups and downs that come with being in High School. We can't wait to walk alongside students as they get their drivers license, experience their first date, and all the way through their graduation!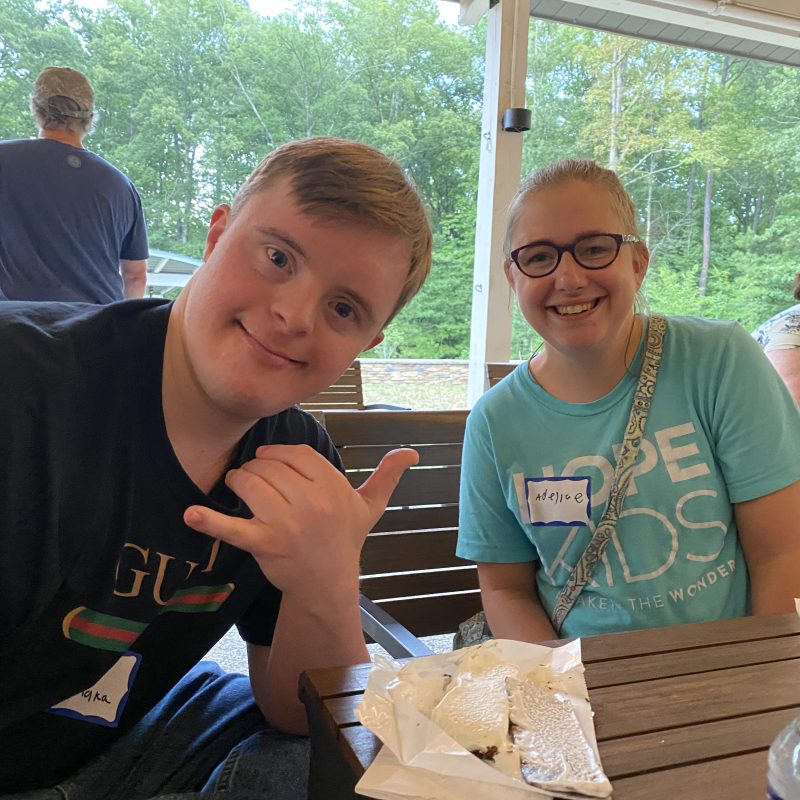 Special Needs
Students
We inclusively welcome students with disabilities to all our events with the support of "Buddies." Students with special needs are invited to join in both large group and small group gatherings with accommodations. We also offer "Buddies" to join our students on mission trips and Winter Weekend.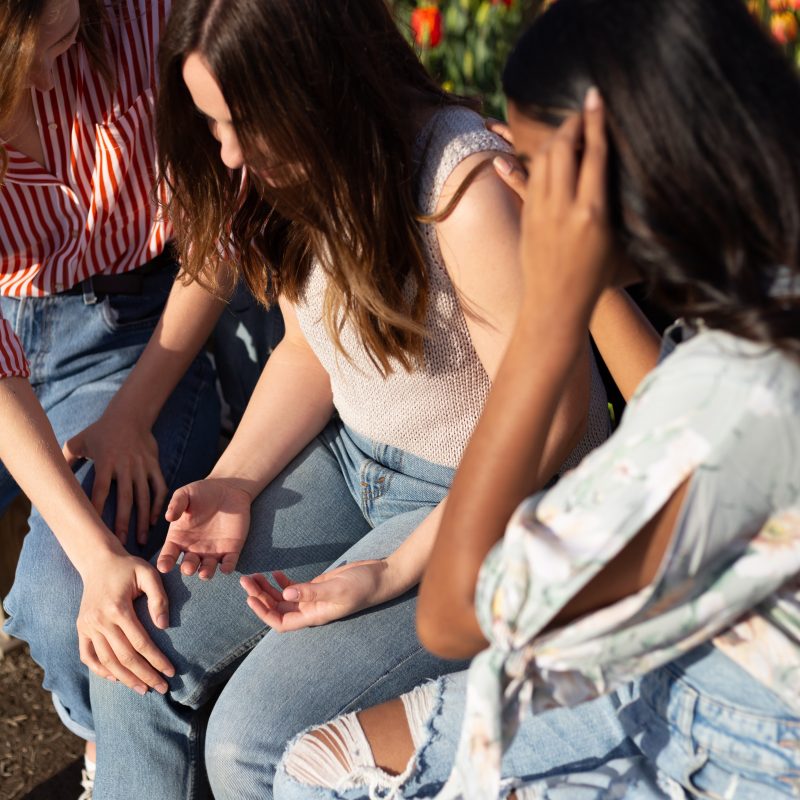 Small Groups
Weekdays
Small group is an intentional time during the week that a student connects with their peers alongside trusted adult small group leaders to further explore their life and faith. Learn more at our weekly, large group gatherings or connect with us if you have questions.